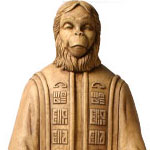 Hi, I'm Brian. Welcome to The Sacred Scrolls. I guess I am what you would call the "Top Banana" around here. Feel free to contact me if you have any questions with regards to the objective of this Wiki. Go Ape!
--The Lawgiver 13:55, 26 October 2006 (UTC)
Quicklinks
Database, Templates, Administration, Tasks, On This Day Templates, Template:Movie-screenshot, Template:Infobox character
Comic issues
#00ffff (light blue)
#ffaa44 (orange)
To Do
Summary for The Good Seeds
Create nav template for years (to be placed at the bottom of each year page)
Create Image Needed category
Create Disambiguation template
Create Quotes template
Create Quotes page
Create Zaius disambig page, plus redirects
Create comic issue template
Upload Lawgiver pic; add to User page
Create continuity tag for TV Series
Add continuity tag to Farrow page
Add image needed cat to Farrow
Link actor page on Farrow. Create page
Create Adventures on the Planet of the Apes #1 page
Create coversation template
Create categories for Apes and Mutants under Characters
Create F.A.Q.
Create second comic issue info box; include 2nd story info
Bone up George Taylor page.
Finish biography
Add trivia from Behind
Re-arrange pics
Dates
The following list pertains to POTA production staff members; actors, directors, writers, etc. Information relating to people on this list has been completely added to the chronology pages, including:
On this day templates (birth and death)
Year of birth
Year of death
People
---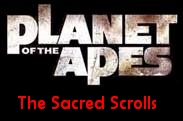 Community content is available under
CC-BY-SA
unless otherwise noted.