Planet of the Apes!
"You filthy savages! You removed his frontal lobe!"

--Taylor


Cast of Characters:
Locations:
Animal Hospital
Cornelius' archaelogical dig
Forbidden Zone
Items:
Synopsis
Summary Needed
Editors are encouraged to submit a full summary under the Synopsis section. Once completed, please remove this tag from the page.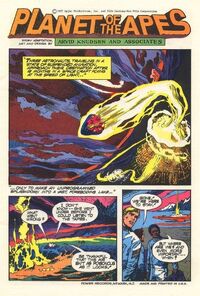 Notes
External Links
---
Community content is available under
CC-BY-SA
unless otherwise noted.