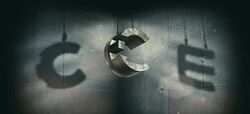 Chernin Entertainment is an American film production company launched in late June 2009. Founder Peter Chernin previously served as president of Fox Broadcasting Company's Entertainment Group from 1989 to 1992 and chairman of Twentieth Century Fox from 1992 to 1996, at which point he became president of it's parent company News Corporation (second in command only to Rupert Murdoch).
Finishing his term at News Corp. in June 2009, Chernin launched two new companies: The Chernin Group, scouting for investment opportunities in new technology and digital media; and the more traditional production company Chernin Entertainment, concentrating on feature films and TV series. He chose Katherine Pope - former NBC Universal programming exececutive, and subsequently a Fox TV producer - to run the TV side of his operation, and in October 2009 appointed Dylan Clark - formerly executive vice president of production for NBC Universal Pictures for eight years - to oversee the feature division.[1] Chernin hired Jesse Jacobs, a former Goldman Sachs banker, Jason Bergsman, formerly with Goldman Sachs, Walt Disney and NBC Universal, and Scott Bromley, also formerly with Walt Disney, as business executives with his new media empire in early 2010. The following May, 20th Century Fox gave a green light to Chernin Entertainment's first film, Rise of the Planet of the Apes, which had already been in development at Fox for some years. During Chernin's earlier post with Fox, he had been central in the efforts to relaunch the Planet of the Apes franchise that culminated in Tim Burton's 2001 movie Planet of the Apes - reimagined.
Rise of the Planet of the Apes was part of a deal under which Chernin Entertainment is expected to make at least two pictures annually for six years at Fox. Similarly, Fox television gave commitments that guaranteed a certain number of series produced by Chernin, one such series being high-budget science fiction fantasy Terra Nova, about a family from the future transported to the prehistoric past, produced in partnership with both Steven Spielberg and Aaron Kaplan.[2][3]
References
External Links